MULTI-AWARDED CONTEMPORARY SCULPTOR AND CURATOR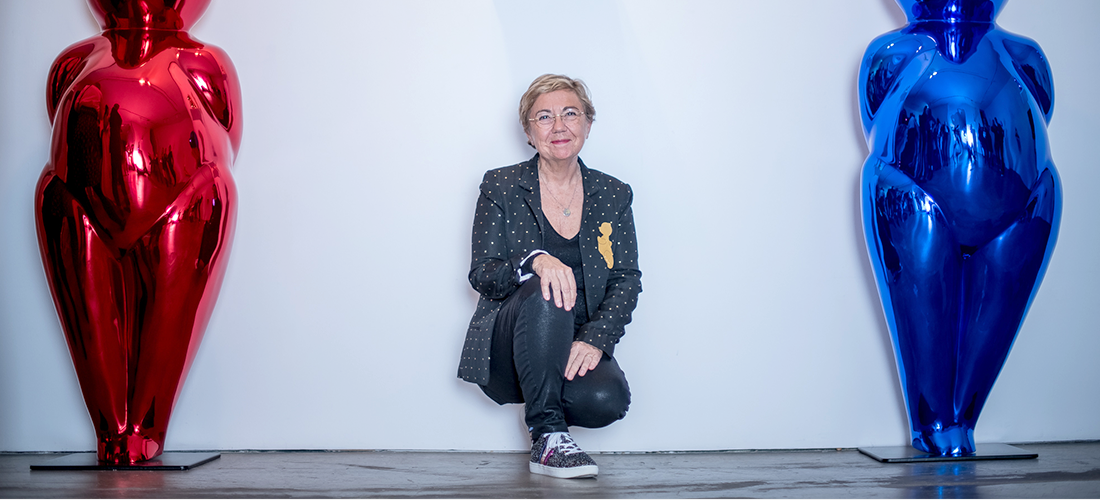 CÉVÉ was born in Paris, France, in 1951. She specializes in contemporary sculpture and is recognized easily by her style – the pureness of the line and the soft smooth bronze she beautifully creates. As part of her intention, she considers that a sculpture should not only be looked at, but it should make the art-lover feel like he or she is actually feeling it. Renowned sculptor, CÉVÉ is a member of jury and curator for many exhibitions in France and around the globe. In the past ten years, she has taken part in more than a hundred exhibitions, and she was invited to expose as an exclusive artist nine times where she received twenty-seven distinctions. Having an elevated presence internationally with art collectors and clients, 2018 marks the most essential path in the artist's career – expanding her works to permanent exhibitions in New York, Los Angeles, Miami – USA – as well as Shanghai and Honk Kong, China and launching the collection Young Forever.
In less than 2 years, Young Forever became the biggest collection ever created by the artist and started from a beautiful story. Indeed, CÉVÉ has dedicated a large part of her career to the wellness of children as she was in charge of the visually impaired group in French hospital.
With a true passion and even through the most hopeless cases, she always helped all of them physically and mentally. With a real attachment to young children, she started very early to draw teddy bears and others childhood innocence. As she became mother at home, she started to pursue her talent by bringing to life these drawings as sculptures. One of her first was a tiny little blue teddy bear.
In 2018, while she visited her son in New York and bring him this piece as a memory from France, one of her longtime friend gave her the idea to reproduce it in different formats and lively colors.
A few months later, the collection"Young Forever" was born! Meticulously crafted and assembled in France, all are made from resin with a shiny gloss finish. A luxury touch of French craftsmanship with the innocent touch of childhood, as she believes everyone as a part of children inside and can contribute to give a smile!